Products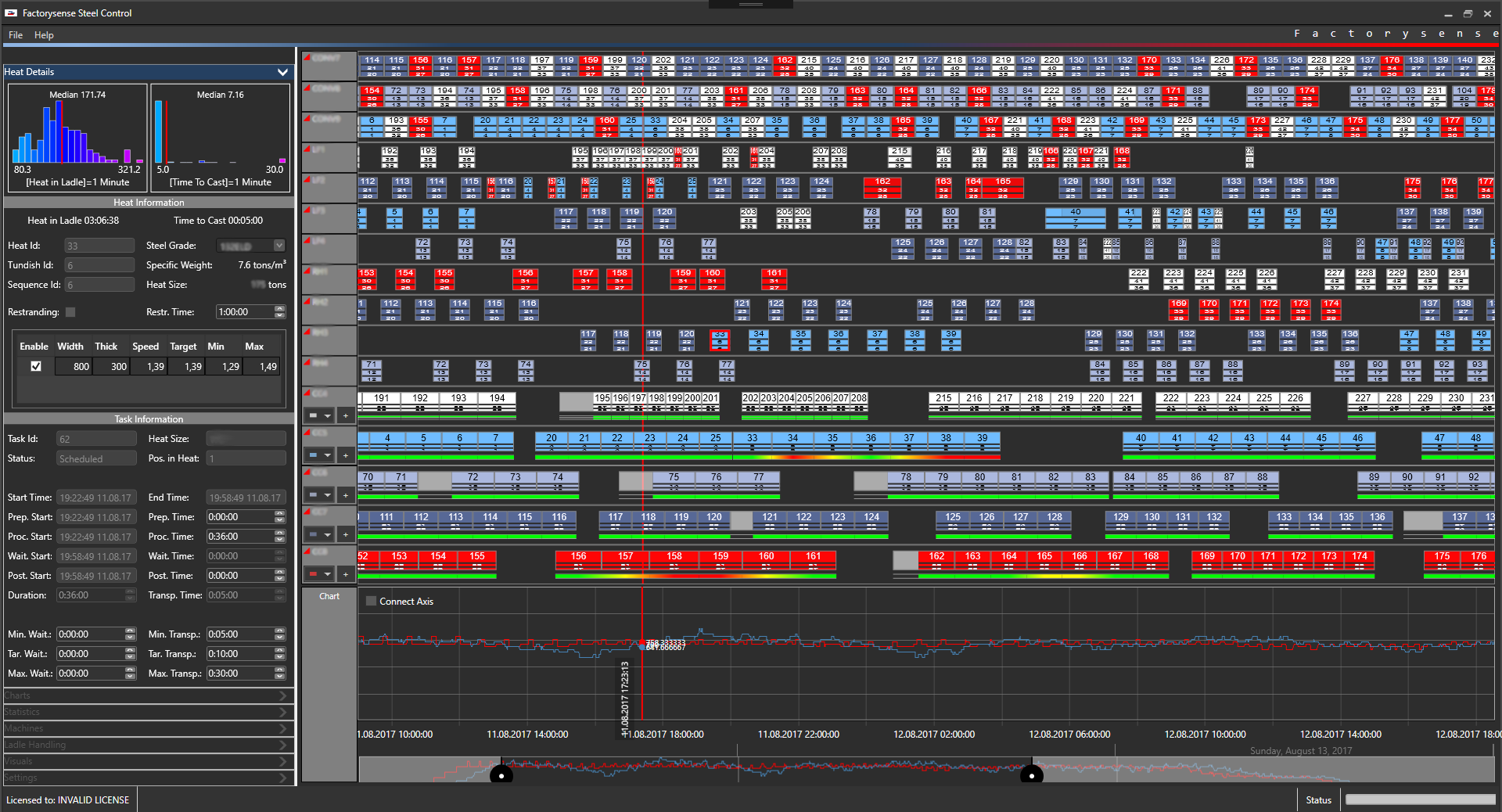 Factorysense Steel Control
Analysis software featuring production planning and scheduling for steel making plants. Align continuous casting production with primary steel making and secondary metallurgy plants as basis for transport scheduling.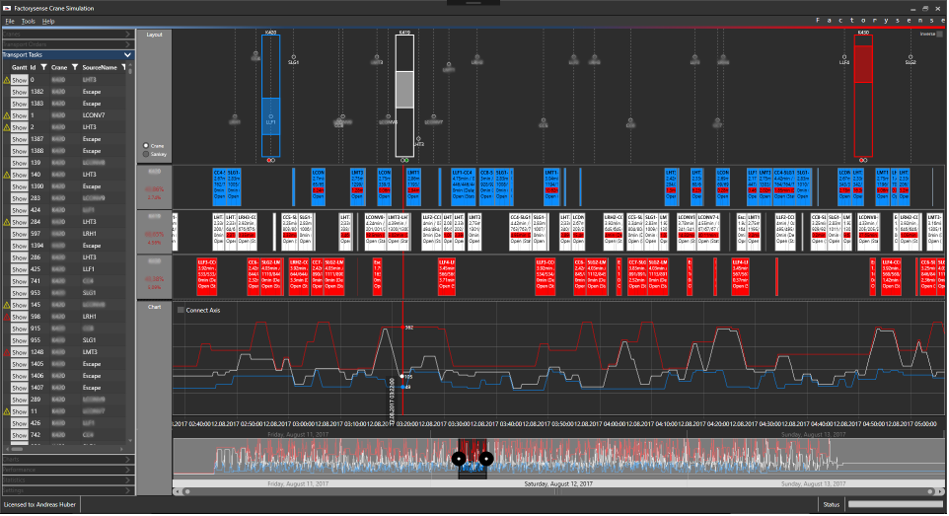 Factorysense Crane Simulation
Transport logistics software designed for evaluation of production systems with respect to internal portal crane transports. Featuring automatic crane assigment based on optimization algorithms, key performance indicators and interactive visualization.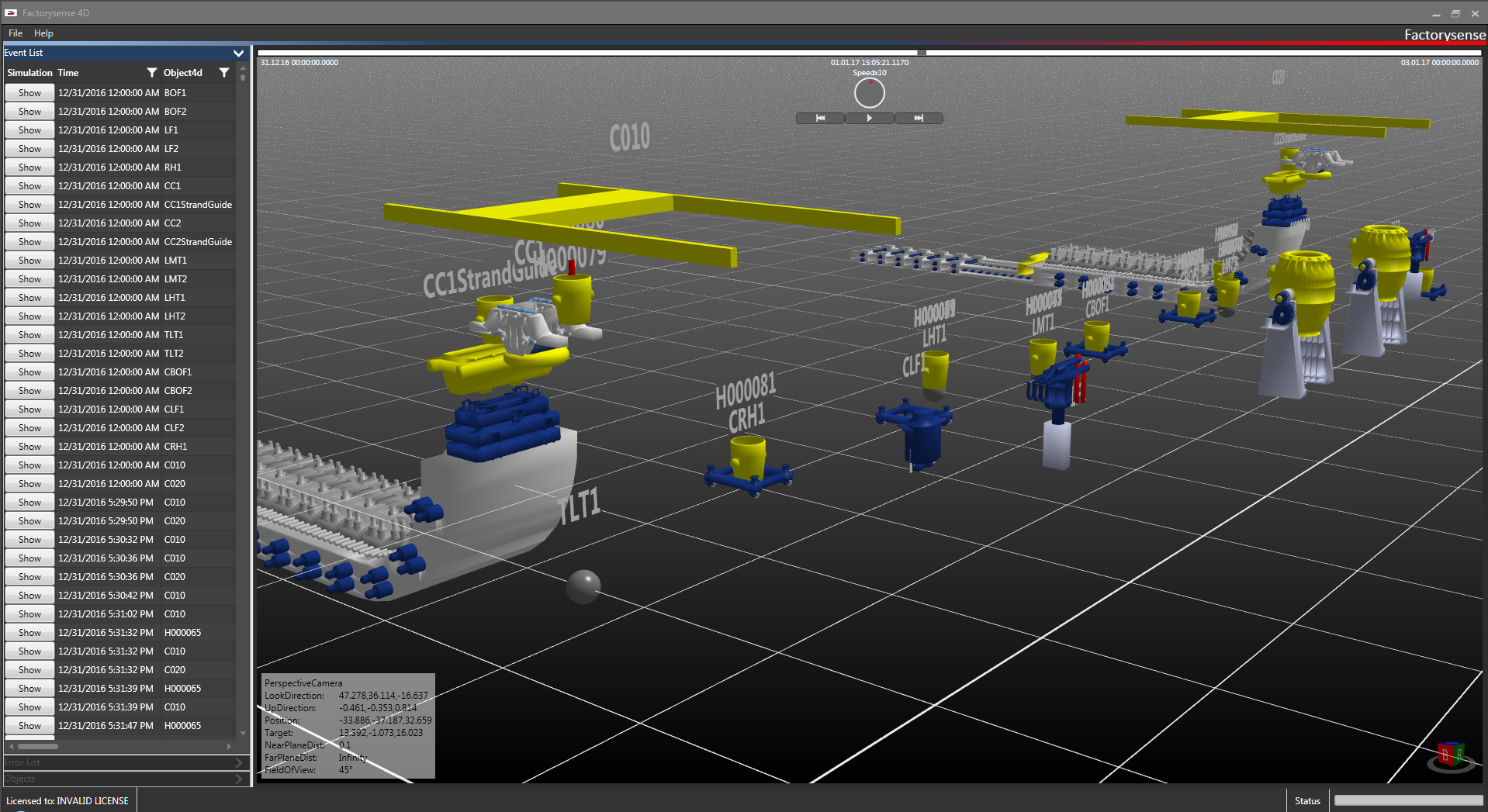 Factorysense 4D
Combine data from Factorysense Steel Control and Factorysense Crane Simulation and transform it into stunning 3D visualizations over time. Evaluate production situations from different angles, in different speeds, forwards or backwards.